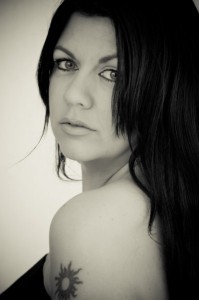 Helena is a multi genre covers vocalist and original singer/songwriter and has been performing for many years.  She performs fantastic cover versions from a repertoire of hundreds of well known tracks from Pop, Jazz, Country, Rock etc and can be booked as a solo singer or as a duo. Please contact her for bookings and more information.
Helena is very popular as a covers vocalist and performs all over the country and is available for Pubs, clubs, weddings and other events so early booking is advisable.
She has years of experience in the music industry as a soloist as well as having her own Duo. She is also a songwriter for herself and other artists and has worked with some top producers in the UK, Germany and the U.S. Her previous discography can be seen on I Tunes, Soundcloud and You Tube.
Helena has been brought up in the music and entertainment world and has a major love of music and a natural unique vocal.
She released her debut album "Enlightened" worldwide which received fantastic reviews and accolades as well as worldwide airplay. She is now working on new music and a recent single 'Promise' reached the official Irish chart as well as the I tunes chart.
Currently going back to her roots she is writing her own album with a country pop feel and her first track 'Wash away the years' has already been played on local UK Radio as well as the USA including Nashville. The full album is available on all good download sites.